RCF KIDS
LEADING FAMILIES AND KIDS TO LIVE THE JESUS LIFE
KIDS MINISTRY
RCF Kids strives to lay the foundations of faith in babies through fifth-graders and work alongside parents to lead their families in living the Jesus life. We care about the development of your child, and their safety and well-being are our top concerns.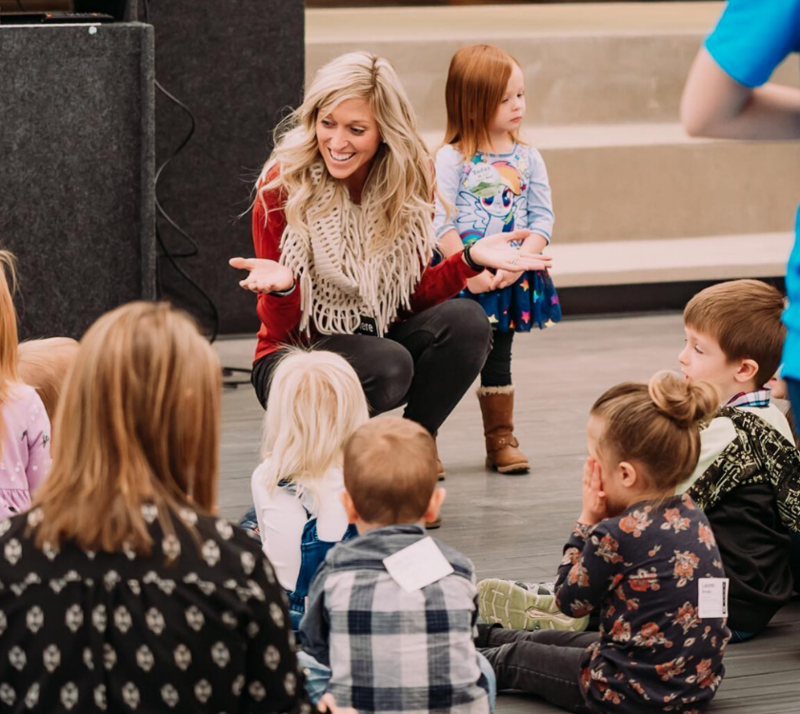 YOU'RE FIRST VISIT
Where to Go: Upon arriving at Kids,  a Serve Team member will gladly assist you and your family to get your kids checked in.
Once you arrive at the "New Here" table you'll be asked to fill out a basic info card with the following personal information.
NOTE: We value your privacy and will not share this information with anyone:
Parent/guardian name(s)
Child's name
Child's birthdate
Home address
Phone number
Any special instructions (allergies, special needs) for your children
HOW CHECK-IN WORKS
Before Service: When you walk into our Kids Point area, you and your child will go to the Check In table. Your child will be checked in and all you have to do is pick up the name tags exclusive to your family. Each child will have a name tag that they wear and you will have a security tag.
After Service: After the service is complete, you will return to your child's room and show your tag in order for your child to be released back to you.
During Service: Our Kids Director will contact you using the phone number you have provided during check-in. Please make sure to have your cell phone available for a text should your child become ill or has an urgent special need. In the event we cannot contact you via phone, your child's identification code will appear on the screen.
WHAT HAPPENS IN KIDS?
In each of our classrooms, engaging and entertaining curriculum that teaches Biblical and virtue based truths are used. Our teachers teach the bible to children in fun, creative, and safe ways through music, storytelling, crafts, videos, and much more.
Each month has a different theme that teaches different Bible stories. Each week we will also send home a home connection card with information for you and your family to continue talking about what your child learned in class.
JOURNEY POINT (CENTRAL PARK)
Sunday
9:00AM
RIVERSIDE (JEFFERSON PARK)
Sunday
9:00AM and 10:30AM
SERVE WITH US!
Are you passionate about the next generation growing in a love and knowledge of Jesus? Do you love kids and enjoy teaching and investing in relationships? Join our RCF Kids Leader Team! Click the location below that you want to apply for.